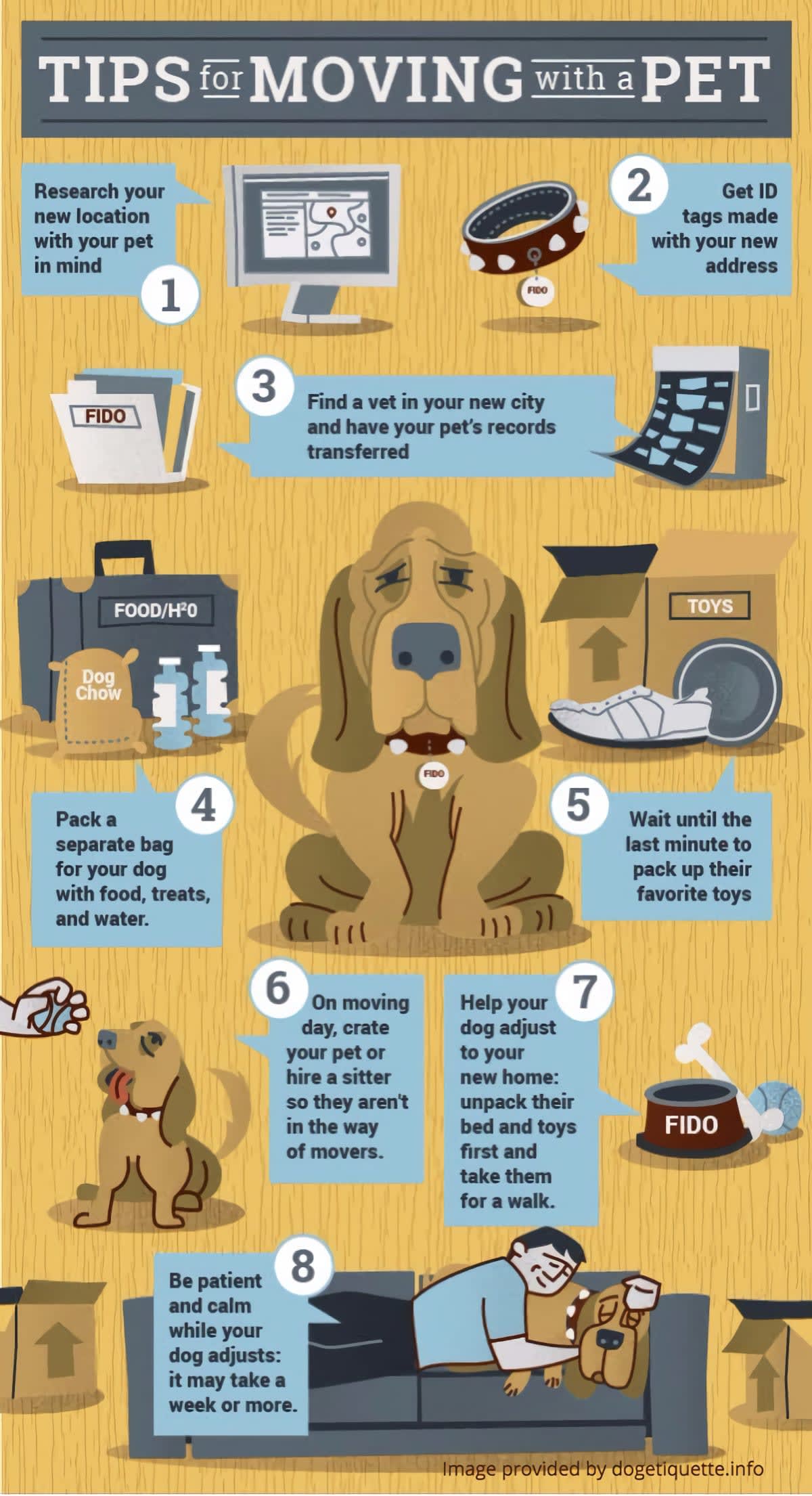 According to the CDC, there are health benefits to owning a dog, like curbing the feeling of loneliness. Your dog is your constant companion and, in many cases feels like a family member. So, when it's time to pack up your home (and his) and move to San Diego, consideration for your pet is certainly at the top of your list.
Here are 8 things you can do to ease the stress of moving for your dog:
For More Information:
Once you get settled into your new home, it's time to get out with your dog and explore all of the pet-friendly activities that San Diego has to offer. If you're looking for a great workout you and your dog can hike Sunset Cliffs Natural Park, or if you're looking for something a little less intense, check out Dog Beach in Ocean Beach, which is open 24 hours a day. If shopping is more your style, you can bring your dog with you while you shop at Westfield UTC. And once you're done exploring, you can grab a beer and relax at The Fish Shop Point Loma. So get out there!