Welcome to Sunset Cliffs
Location
Sunset Cliffs is a beautiful coastal neighborhood located on the northern side of the Point Loma Peninsula. Views abound from many of the homes as the hillside rises from the Pacific Ocean. This neighborhood is west of Interstate 5 and south of Interstate 8 and Ocean Beach.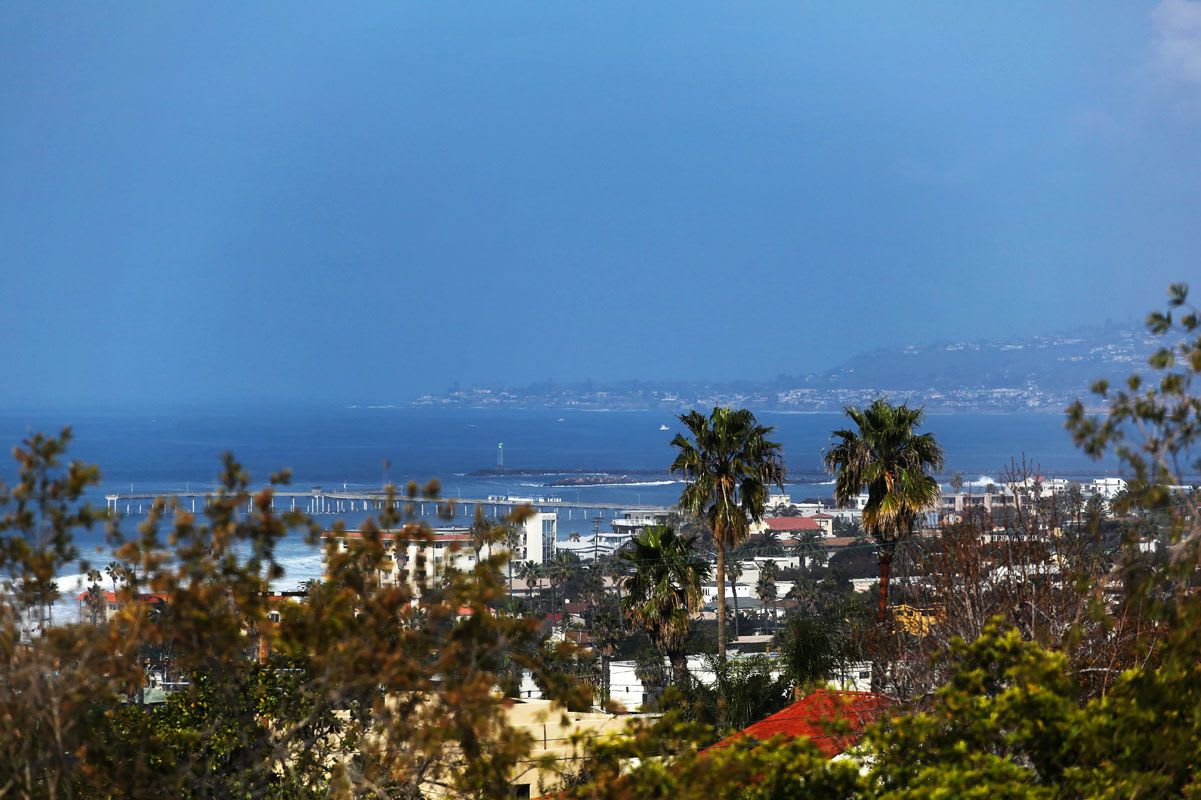 Housing
Homes in Sunset Cliffs range from large, beautiful executive view homes to moderately-sized single-family homes, beach bungalows, multi-family properties, condominiums, and apartments.
History
The first lots sold in Ocean Beach were sold in 1887 at a mussel roast on the beach. Ocean Beach and Sunset Cliffs are adjacent neighborhoods sharing the same zip code, 92107. It was first established as a resort town and went through many changes as the real estate market bust took its toll on the area both in the 1890s. The area was also greatly affected during the stock market crash in 1929. However, Sunset Cliffs really began to thrive in the 1930s and construction continued strongly through the 1950s. Consequently, there are many architecturally important homes in the area.
Present-day Sunset Cliffs have a somewhat eclectic population. Homes range in price from multi-million dollar estates to small one-bedroom condominiums.
Weather/Climate
This coastal community enjoys a temperate, Mediterranean-like climate. The warmest months, on average, are August/September. The coolest month, on average, in December. The largest amount of precipitation is generally in January. Many residents refer to the coastal fog often experienced in May and June as "May Gray" and "June Gloom."
Recreation
Residents and visitors to Sunset Cliffs enjoy surfing, hiking, checking out the tide pools, jogging, biking, whale watching, and more. The area is home to one of the most beautiful parks, Sunset Cliffs Natural Park. It is a 68-acre resource-based preserve that was dedicated in 1983. The park is located at the end of Sunset Cliffs Boulevard and stretches along the Pacific Ocean.
Schools
Elementary: Sunset View, Silvergate, Warren-Walker (private)
Middle Schools: Dana, Correia
High School: Point Loma High School
Universities: Point Loma Nazarene University
Community Information
Sunset Cliffs shares the zip code and community with Ocean Beach. Many of the community happenings and information can be found at the following website:
oceanbeachsandiego.com.